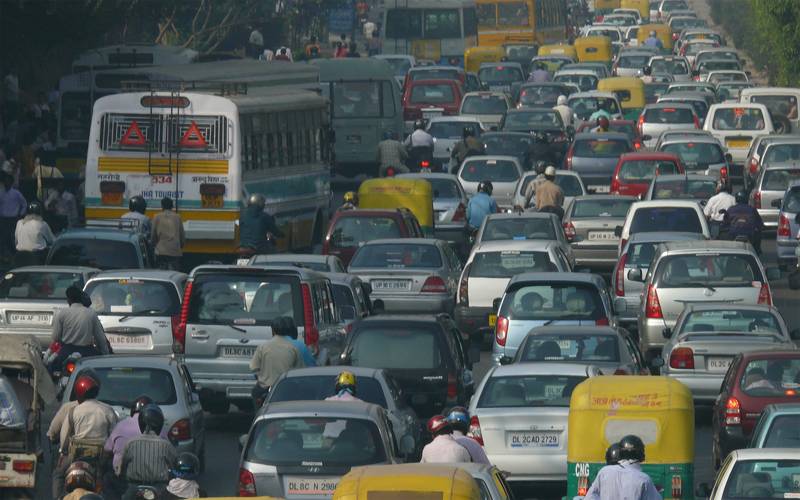 Married against will, groom escapes by taking advantage of traffic jam
Bengaluru (Monitoring Desk) After getting married against his will in India, the groom managed to escape due to the traffic jam. According to the Times of India, this incident happened in Bengaluru, the capital of the state of Karnataka, where the groom was going in a car with his bride on the day after the wedding.
On the way, his car got stuck in a long traffic jam. The groom seized the opportunity and got out of the car and escaped. It has been two weeks since the bridegroom ran away, but the police could not trace him. His bride, while filing a police report, said that the groom, named Vijay George, was in business with his father in Goa, India, where he was having an affair with a married woman.
When George's mother found out about it, she stopped her son from doing this heinous act. He promised the mother that he would not meet the woman, who was a mother of two children, in the future, but he secretly resumed his relationship. In the meantime, parents arranged George's marriage with his current bride.
George's bride said that George's family had already told her everything about his affair. George also promised that he would not meet the woman after the wedding, to which the bride agreed. On the night of the wedding, the groom said that the lady was blackmailing him.
George told his bride that the woman had objectionable photos and videos of him, which he would make viral. The bride told the police that her groom had run away due to the blackmailing of the woman. Police are trying to find Vijay George.
More :