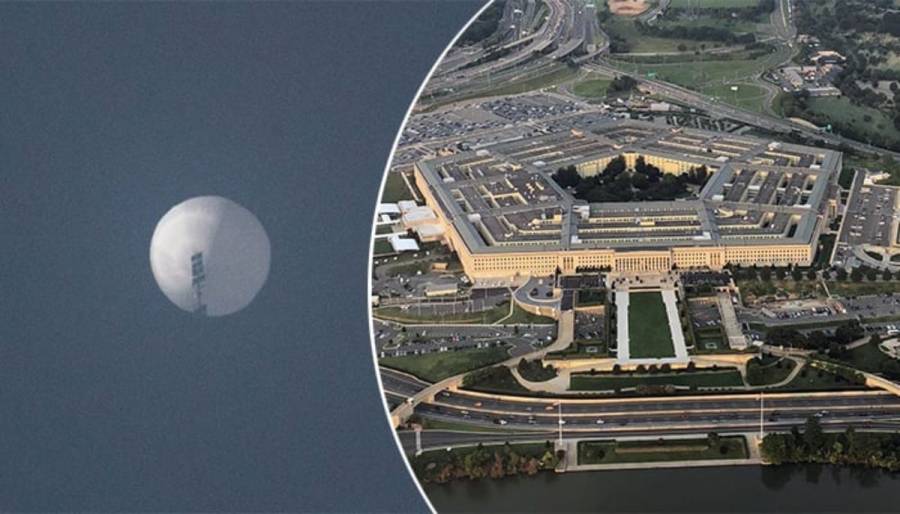 China's Joseon balloon caught flying over US
Washington (Monitoring Desk) A Chinese spy balloon was caught flying in the western part of the United States. According to the Associated Press, the US Department of Defense, the Pentagon, said that it had tracked down a Chinese hot-air balloon flying high in US airspace and allegedly used it for espionage. was being done.
A senior US defense official told reporters that at the request of President Joe Biden, Defense Minister Lloyd Austin and senior military officials considered the issue of shooting down the balloon, but it was decided that if shot down, the balloon would land on the ground. It can endanger the lives of the people present.
The official said the balloon was found flying over the northwestern United States, where several sensitive US air bases and other military installations are located. These include underground bunkers designed for strategic missiles. The official said that it is clear that the purpose of this balloon was to spy.
According to the official, the balloon entered US airspace two days ago. When it was learned, the defense minister was in the Philippines at that time. From there, they spoke with senior officials and fighter jets were sent into Montana airspace to get information about the balloon.
The spokesperson of the Ministry of Foreign Affairs of China has responded to this incident and said that mere speculation will not solve the problem until the facts are clear. We are working to verify the matter. Both parties will deal with the matter in a good manner.
More :